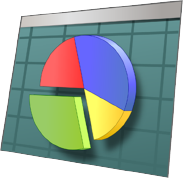 ODA Reporting
Visualise KPIs and display them as graphics

Use resources efficiently

Examine downtimes in detail

Avoid prolonged production downtimes

Create a wide range of reports for evaluation of production data
Overview of production data through reports and evaluation
The analysis module for evaluation and reporting of production data provides a comprehensive overview of the operation data, thus establishing the basis for optimisation and quality improvement measures. You get comprehensive information on productivity, capacity utilisation and susceptibility to faults for individual machines and your entire plant. In addition, it is possible to visualise key performance indicators in graphical evaluations. A wide range of reports is available to the user here. For example, the various production, scrap and downtime reports. Furthermore, customer-specific reports can be implemented – e.g. the OEE report.
The OEE report
The OEE calculation allows measurement of manufacturing productivity. The key performance indicator OEE (Overall Equipment Effectiveness) is based on the following three values: quality rate, efficiency and the performance level. The quality rate is the ratio of the good quantity to the produced quantity. The calculation of efficiency allows the measurement of machine capacity utilisation in figures. The performance level shows the ratio between produced and specified quantity. The value range is between 0 % and 100 %. The higher the OEE, the more effectively resources are being utilised.
The tachograph
The tachograph allows the shift supervisor to permanently monitor changing machine statuses. Each machine can be selected and deselected individually. In contrast to the Production Monitor, the changes in status are recorded on a time axis. The view is updated at specific intervals. These intervals can be configured individually by the user. This allows immediate identification of a need for action. For this reason, the tachograph is probably the most important tool for the shift supervisor. Shorter communication paths mean that machine downtimes can be tracked and examined in a timely manner. Each individual downtime can be examined in detail, if necessary broken down and re-detailed. This allows effective prevention of prolonged production downtimes.